FRESH HOUSEPLANTS
AND FLOWERS
EVERY DAY!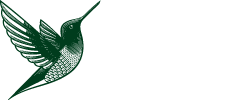 Christmas Cactus
Schlumbergera refers to a cactus family. It is also called Christmas cactus, Thanksgiving cactus, crab cactus and holiday cactus. It has a rather unpretentious appearance, but at the time of flowering is completely transformed.

Blue Spruce
Blue Spruce is a very beautiful tree that will become a real decoration of your garden. It has such name due to the needles: they are covered with a waxy coating, which gives the plant such unusual hue.
Have a question?Ask, and we'll answer!
8066 Wellington Road 124
Guelph, Ontario N1H 6H7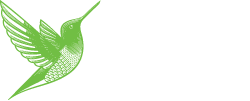 Poinsettia
Poinsettia is the symbol of Christmas in different parts of the world. During the holiday it pleases with a whole bonfire of its flowers. Poinsettia is a plant of short daylight, so it blooms in winter during about 6 weeks.
Petunia
Petunia is a very popular flower both among owners of private houses, and among restaurateurs. This cute flower, which varies in different colors, will be an excellent addition to any exteriors and will bring joy with its bright colors.
Geranium
Geranium (or Pelargonium) is an unpretentious, but very beautiful plant. It is used for decorating a garden, an infield, for decorating summer areas of cafes and restaurants, and interior spaces. It can be grown as a houseplant, and also in the open space.
Rosemary
All of us are using spices while cooking. If you want to have at hand a fragrant and fresh rosemary year-round, you can buy it in our nursery. Rosemary in a pot does not require special care.
Begonia
Begonia is very widely used both for indoor and outdoor cultivation. Its main feature is a huge number of species - about 900. You can choose for yourself the flower that will not only fit into the interior or exterior, but will also match your inner world.